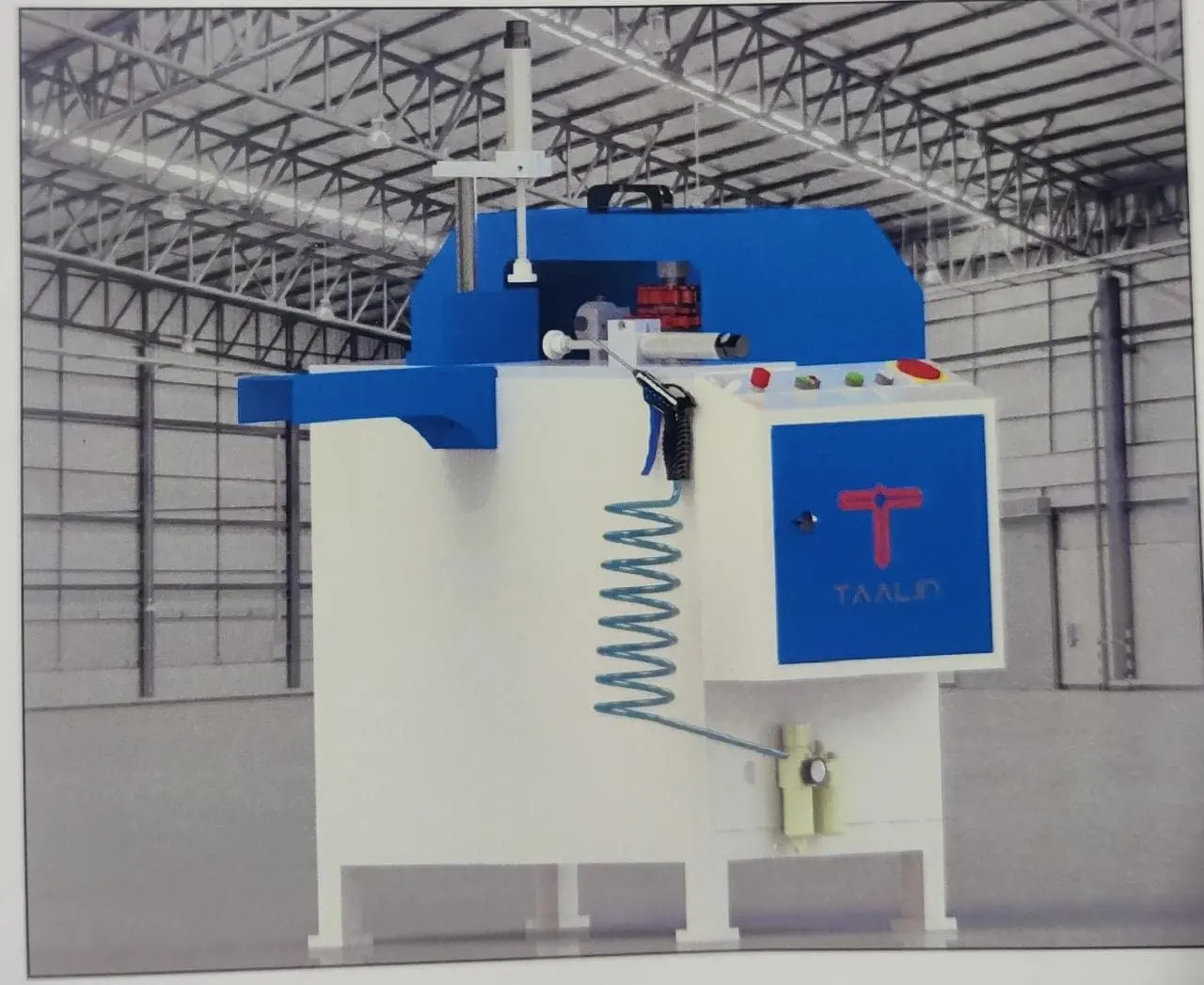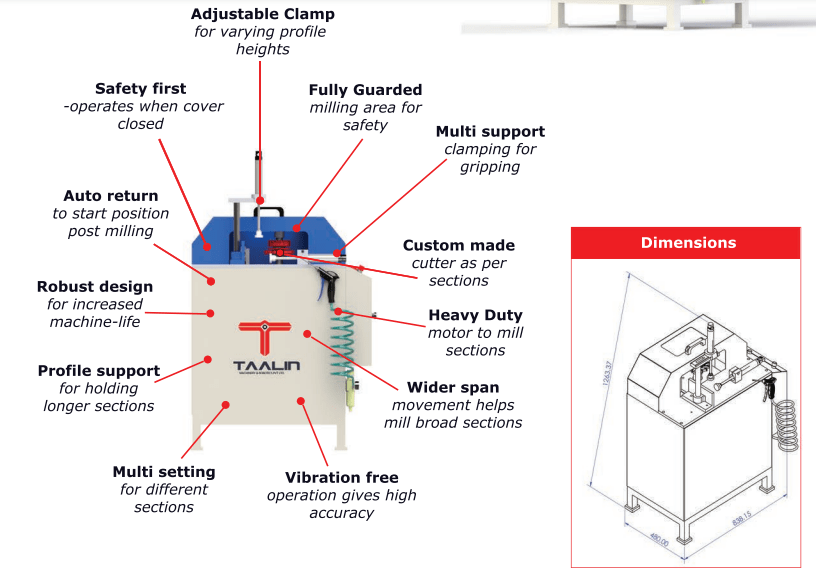 Aluminum End Milling in India
Taalin Machinery & Robotics Pvt. Ltd. is a prominent Aluminum End Milling Manufacturer in India. Our offered machine is a heavy-duty automatic end milling machine designed primarily for horizontal end milling of large aluminium and uPVC/vinyl mullion extrusions.
Features of Aluminum End Milling:-
Complete high-grade cast iron structure.
Machine supplied of Siemens electrical kit for Avante-grade performance.
The machine comes with Italian lubricant technology.
Comply with branded TATA/SKF bearing with this machine.
The unique trait of this machine is cutter can be replaced within seconds for various Aluminum profile machining procedures.
It has linear motion guide movement for cutter head assembly.
Machine supplied with an Italian coolant system to ensure the best milling at profiles.
It also has both horizontal and vertical side clamping.
Our valuable customers can also obtain various types of End Milling Machine at custom-made and reasonable prices.
Technicial Specifications of Aluminum End Milling
Model
PPM- 4M / 8M
Phase
Three-Phase with Neutral 400 Volt
Weight
130 Kg
Air Consumption
120 L/M
Packaging of Aluminum End Milling
Length
L-450 mm
Height
H-1400 mm
Width
W-450 mm