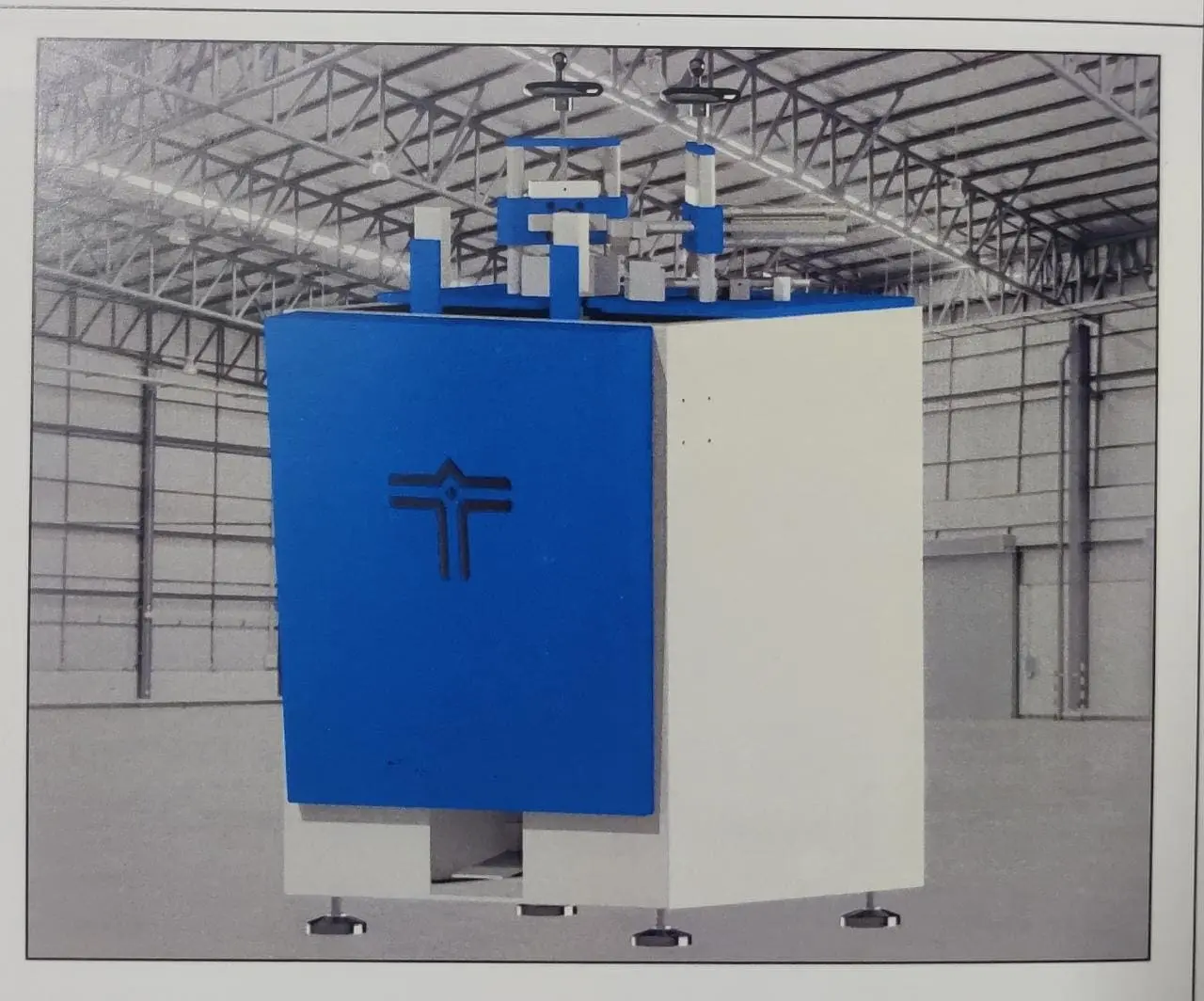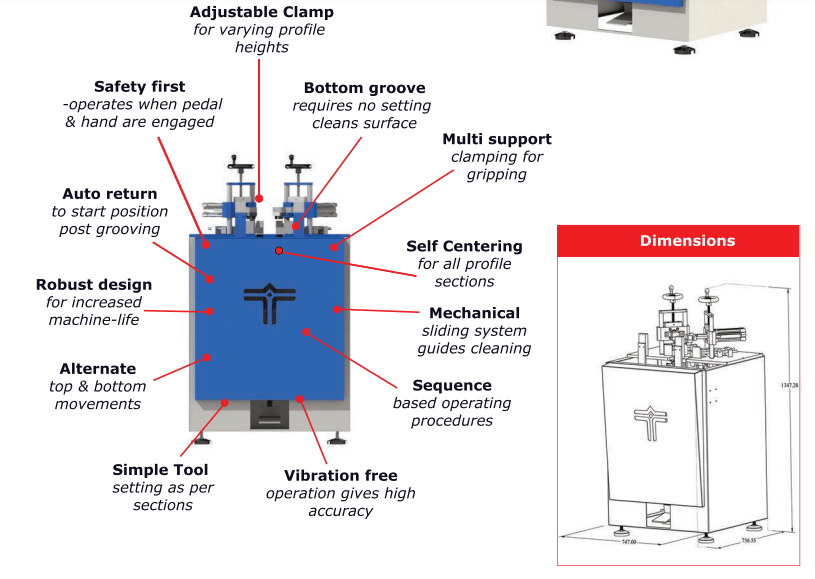 Automatic V Cleaning Machine in India
Taalin Machinery & Robotics Pvt. Ltd. is a prominent Automatic V Cleaning Machine Manufacturer in India. Our offered machine is designed primarily for Transom grooving of welded seams and working crosses of upper and lower surfaces in UPVC windows and doors.
Our offered Automatic V cleaning machine has automated sliding movement for transom cleaning fitted with a self-centring system. It has an automatic clamping system, a simple adjustment system for different profiles with top and bottom grooving of 2.5mm with a pedal-based operation that works well in air pressure. Our valuable customers can also obtain various types of CNC Corner Cleaning Machines at custom-made and reasonable prices.
Technicial Specifications of V Cut Cutting Machine
Model
CCM 5A /CCM 5A-AL
Phase
Three-Phase with Neutral 400 Volt
Weight
90 Kg
Air Consumption
45 L/M
Packaging of V Cut Cutting Machine
Length
L-665 mm
Height
H-1210 mm
Width
W-1180 mm