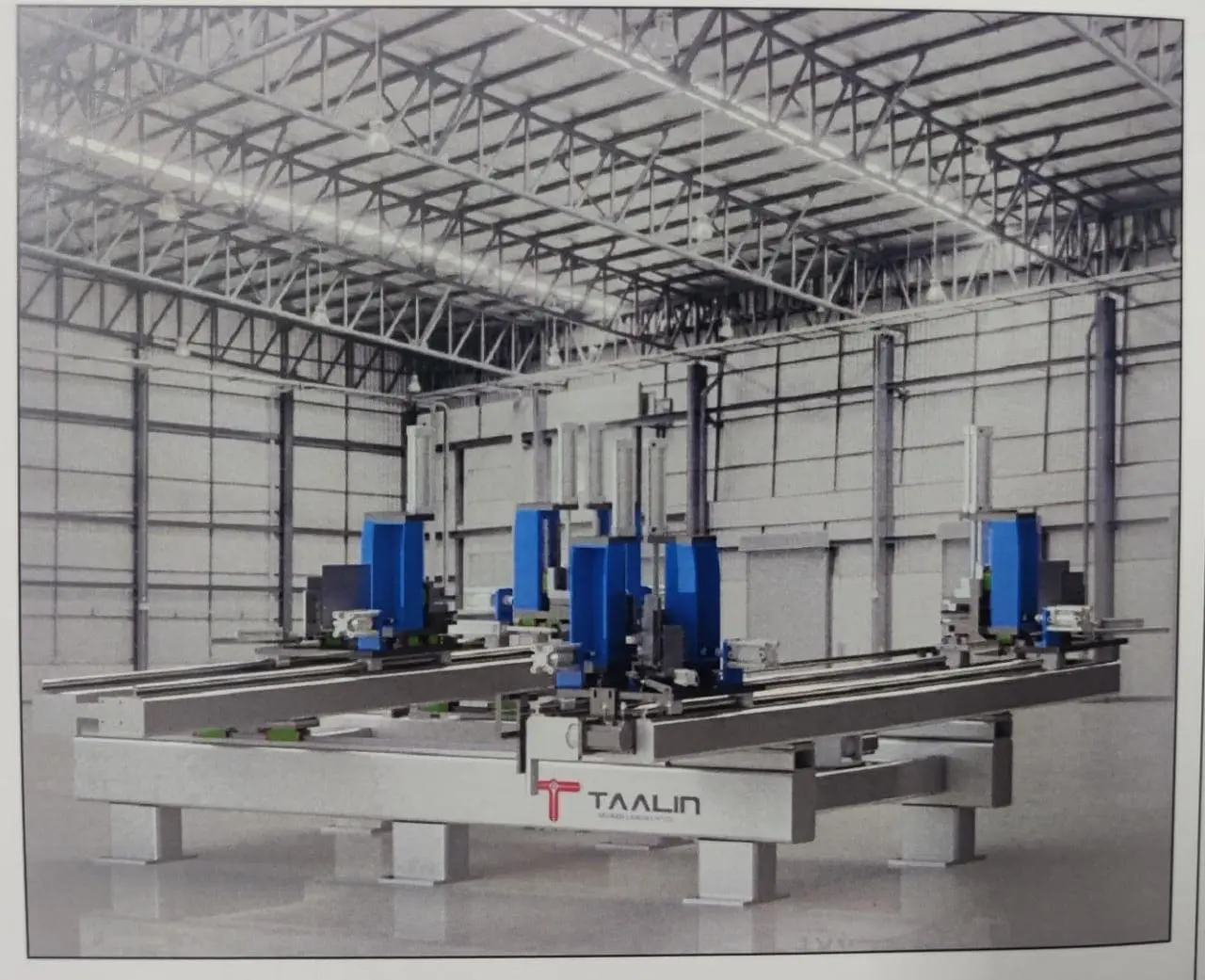 Manual Welding Machine in India
Taalin Machinery & Robotics Pvt. Ltd. is a prominent Manual Welding Machine Manufacturer in India. Our offered quad welding machine can weld all four corners at a time and comes with automatic operation machine movement is based on a Servo mechanism and the precise machine requires 3 phase supply.
Our valuable customers can also obtain various types of Welding Machines at custom-made and reasonable prices.
Technicial Specifications of Manual Welding Machine
Model
WQSS
Phase
Three-Phase 400 Volt
Weight
1400 Kg
Air Consumption
200 LPM
Dimensions of Manual Welding Machine
Length
L-3900 mm
Height
H-2000 mm
Width
W-3500 mm
Packaging of Manual Welding Machine
Length
L-3950 mm
Height
H-2050 mm
Width
W-3550 mm