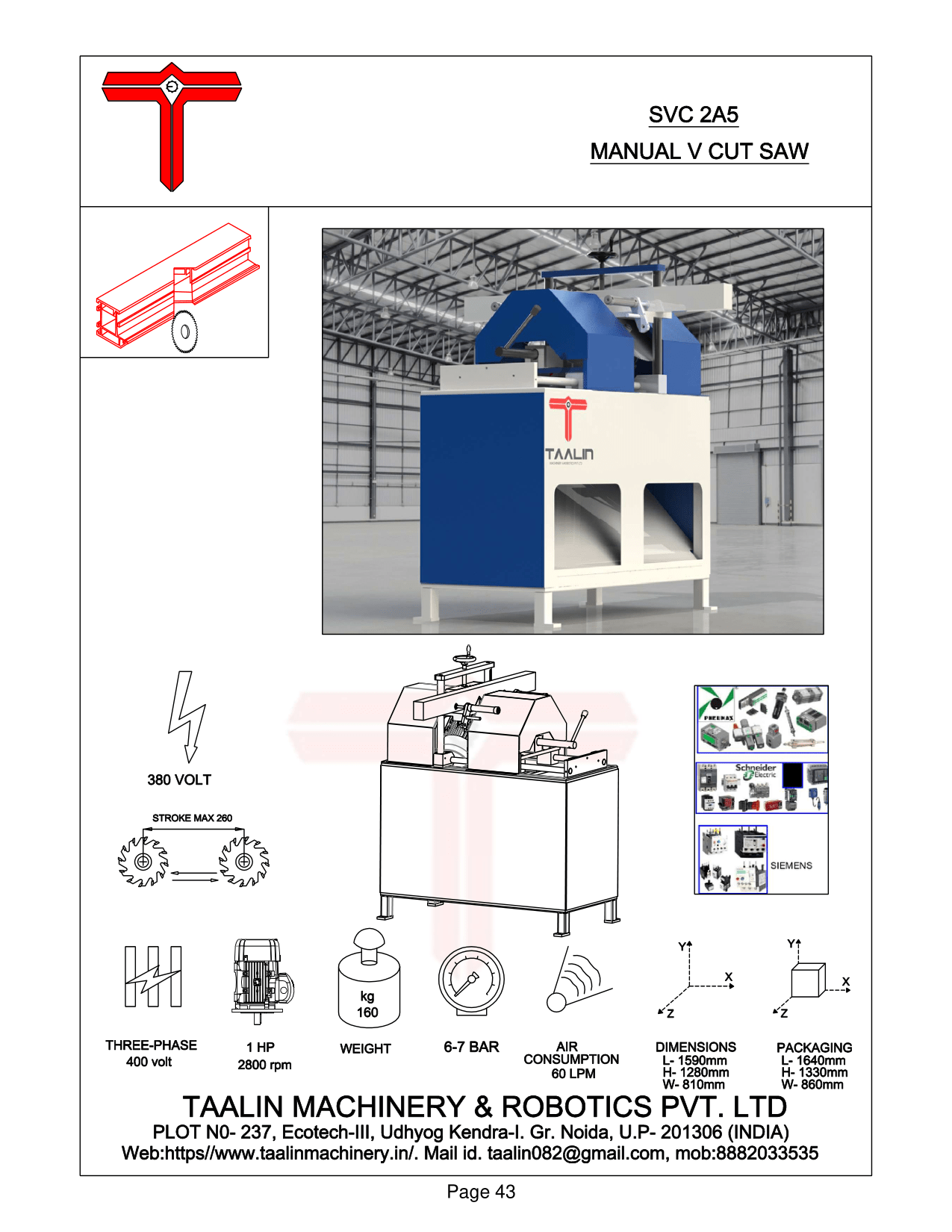 Manual V Cutting Machine in India
Taalin Machinery & Robotics Pvt. Ltd. is a prominent Manual V Cutting Machine Manufacturer in India. Our offered cutting machine comprises of fully automatic PVC profile V-shaped for cutting aluminium and uPVC profiles and for making a wide range of premium quality Doors & Windows.
Features of Manual V Cutting Machine:-

It has PVC profile V-shaped cut capability.
It has a Pneumatic profile clamping system.
It has a manual one-way conveyor that is flexible.
It has an adjustable feeding speed.
An automated centralized positioning machine creates the entire process easier.
Our valuable customers can also obtain various types of UPVC Cutting Machines at custom-made and affordable prices.
Technicial Specifications of Manual V Cutting Machine
Model
ME-4M UPVC /AL
Phase
Three-Phase 400 Volt
Weight
75 Kg
Air Consumption
10 L/M
Dimensions of Manual V Cutting Machine
Length
L-1590 mm
Height
H- 1280 mm
Width
W-810 mm
Packaging of Manual V Cutting Machine
Length
L-1640 mm
Height
H-1330 mm
Width
W-860 mm