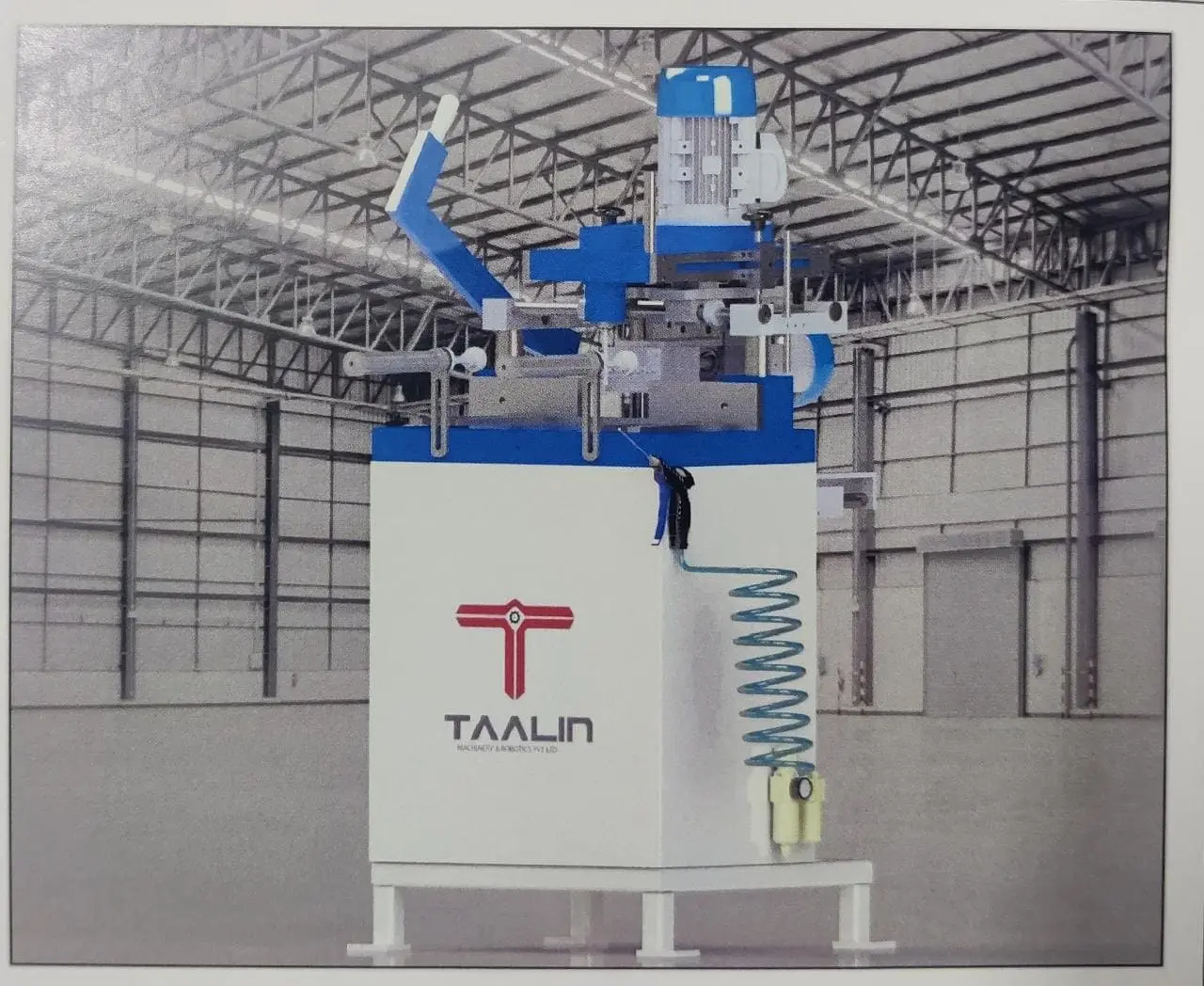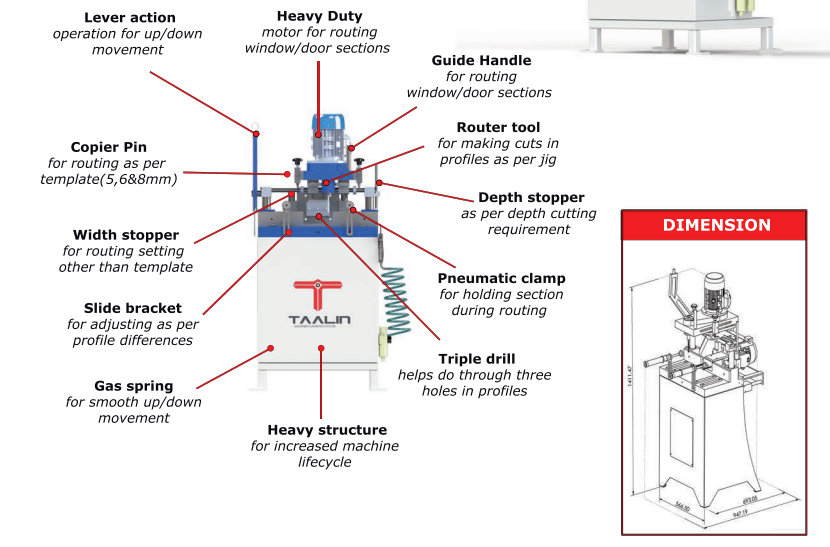 Copy Router Triple Drill Machine in India
Taalin Machinery & Robotics Pvt. Ltd. is a prominent Copy Router Triple Drill Machine Manufacturer in India. This machine is used primarily for making open keyholes, slots, three holes, and other window & door accessory shapes for uPVC/Vinyl and aluminium profiles.
Our offered copy router triple drill cutting machine has pneumatic twin horizontal clamps, router bit, triple drill bit, profile support bars and air gun and pneumatic spray mist lubrication for aluminium profiles. Our valuable customers can also obtain various types of Automatic Drilling Machines at custom-made and reasonable prices.
Technicial Specifications of Copy Router Triple Drill Machine
Product Type
Copy Router, Lock Hole, Drain Slot
General Use
For Making PVC/ Aluminum Door & Windows
Weight
160 Kg
Power
3ph 400V
Spindle
14200 rpm
Pressure
7 bar
Automatic
Yes
Touch Screen
No
Control System
Frequency Speed Control
Dimension(L*W*H)
1000*700*1500 Millimeter