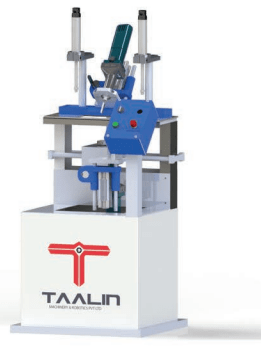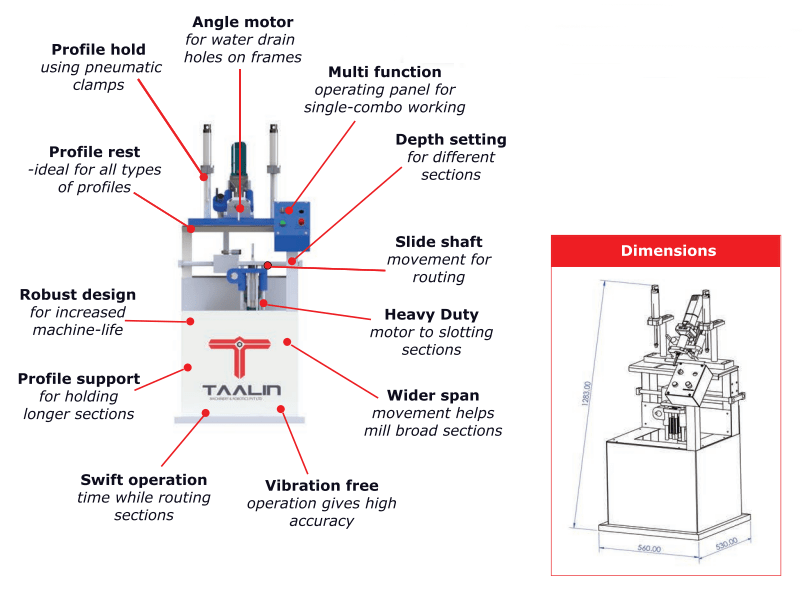 Dual Spindle Drainage Router in India
Taalin Machinery & Robotics Pvt. Ltd. is a prominent Dual Spindle Drainage Router Manufacturer in India. Our offered machine is composed of a dual spindle water drainage router machine that is designed primarily for making water drainage slots in UPVC profiles. It has automated twin clamping system, adjustable stops for different profiles as standard, automated slide movement for slot both inside and outside.
Our offered dual spindle drainage router motors can be operated separately as well as combined operation, slot sizes can be adjusted as per setting. Our valuable customers can also obtain various types of Routing Machine at custom-made and reasonable prices.
Technicial Specifications of Dual Spindle Drainage Router
Power
1 ph 220 V
Motor
2/3 X 0.5 kW / 27000 rpm
Collect Size
6 mm
Cut Length
20-50 mm
Air Pressure
7 bar
Air Usage
25 lpm
Weight
100 Kg