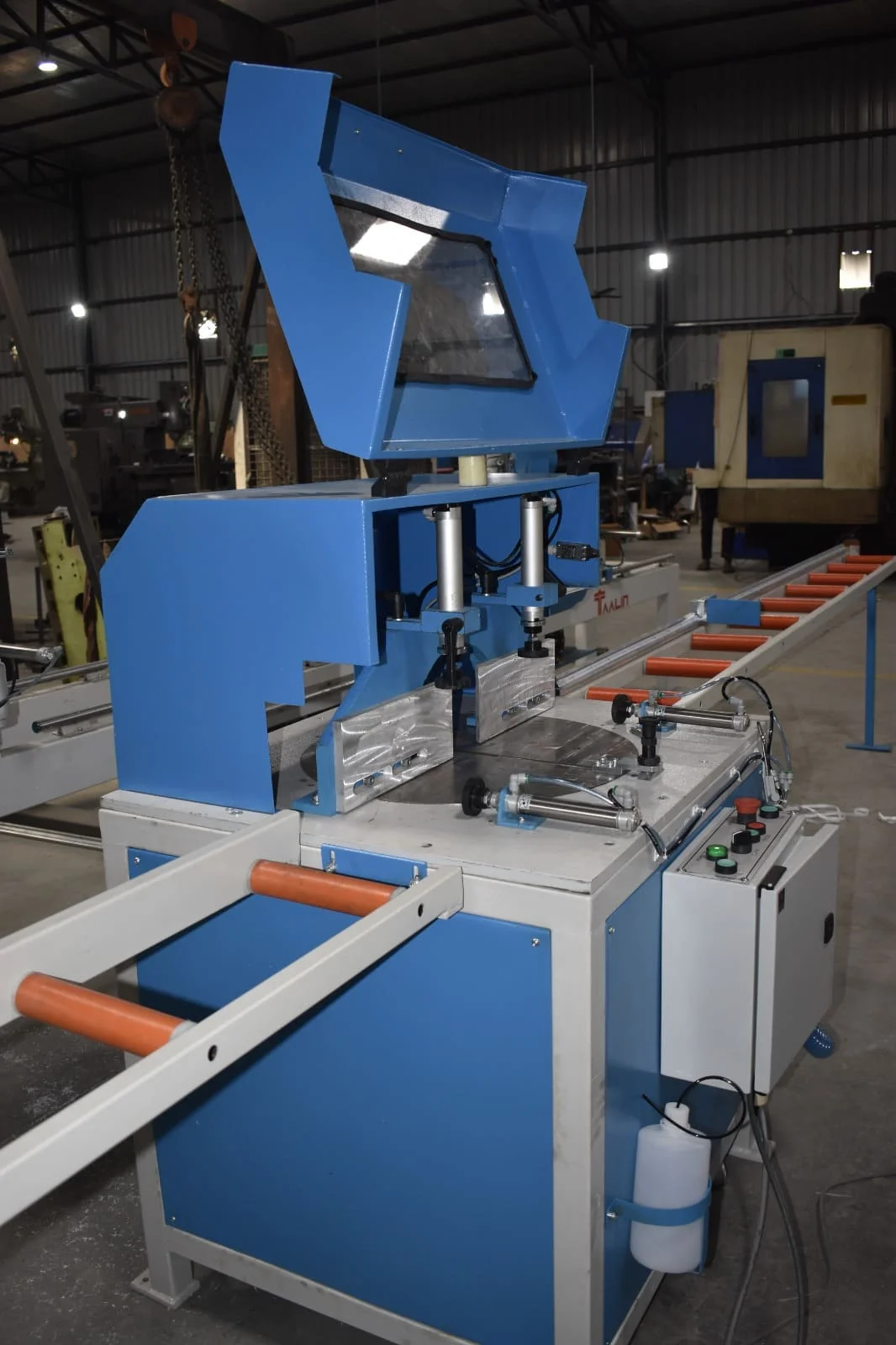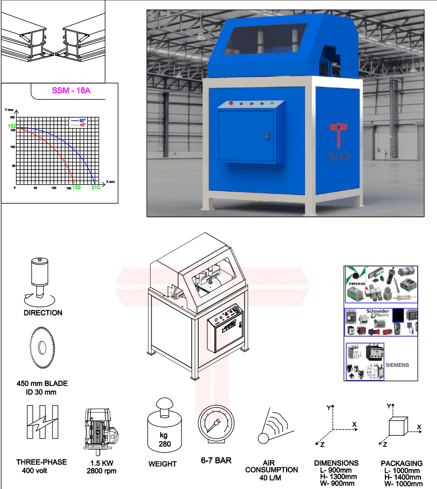 Single Head Cutting Machine in India
Taalin Machinery & Robotics Pvt. Ltd. is a prominent Single Head Cutting Machine Manufacturer in India. Our offered cutting machine comprises of 16/18inch dia blade which moves from bottom to top for cutting aluminium and uPVC profiles. Max saw out in width up to 159/120mm and height 152/144mm in 45 and 210/170mm width and 144mm height in 90.
Additionally, the offered Single Head Cutting Machine is easy to cut with the help of milling blades. It can control its cutting speed movement with its automatic button system. Our valuable customers can also obtain various types of UPVC Cutting Machines at custom-made and reasonable prices.
Technicial Specifications of Single Head Cutting Machine
Model
SDM 16A/18A
Phase
Three-Phase 400 Volt
Weight
280 Kg
Air Consumption
40 L/M
Dimensions of Single Head Cutting Machine
Length
L-900 mm
Height
H-1300 mm
Width
W-900 mm
Packaging of Single Head Cutting Machine
Length
L-1000 mm
Height
H-1400 mm
Width
W-1000 mm